Customer Story:
400 Department Store Additions in 4 Months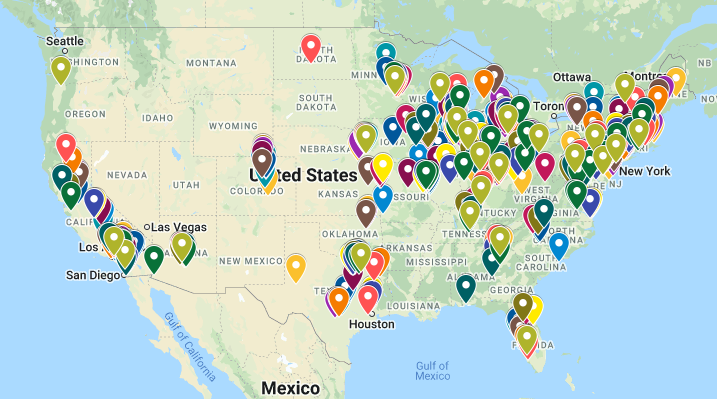 The Challenge
A large department store is beginning a 4 month, 400 store project, adding a store inside of existing locations. They have a small, central team looking to perform remote quality control and sign off on 25 projects a week.
Here are the challenges they are facing:
Managing 400 disbursed addition sites, with 12 contractors for buildout and 4 fixture teams for fixtures and branding.

Tight timeline of 4 months, at a pace of 25 stores a week.

Small, centralized development team, responsible for:

Monitoring progress and completing all projects on time.

Enforcing adherence to brand standards.

Organizing punch lists, project sign off, and handover.
The Solution
For 25 stores a week, our customer needed a way to remotely review each store addition, prepare punch lists upon completion, and hand off to their operations team. Additionally, they will be managing these stores across 12 general contractors and 4 fixtures and finishing teams.
Reconstruct is able to provide a solution to create 3D site surveys, a platform to explore the 3D site for remote final inspection, and a tool for preparing digital punch lists:
Reconstruct will provide turnkey site capture services for all 400 locations via a 3rd party service provider.

The customer Construction team will utilize Reconstruct to import drawings to review what was designed versus what is completed to identify any discrepancies prior to store handoff to operations.

The customer will use Reconstruct's pinning and issue tracking capabilities to create punch lists.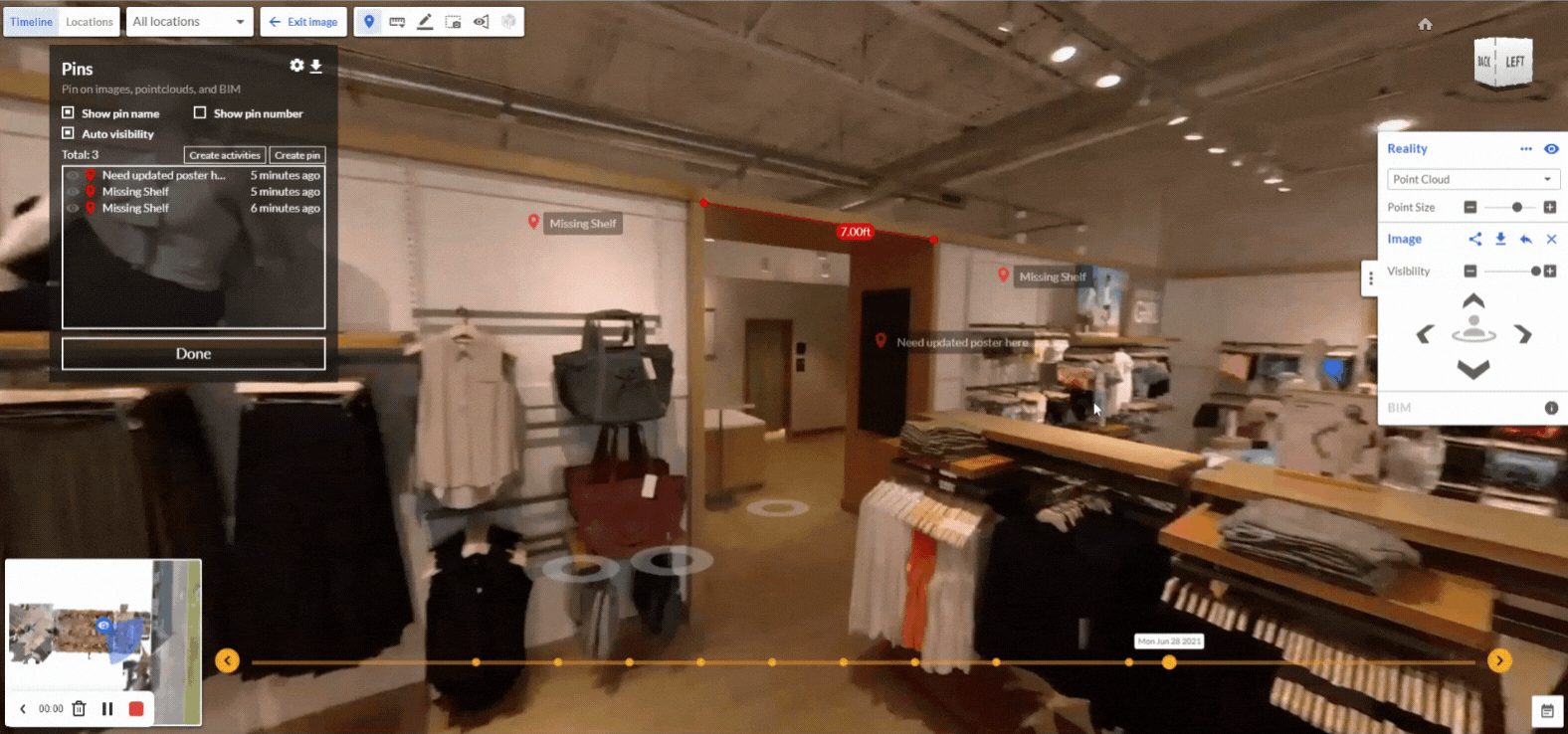 Explore the digital site and use pins to create punch lists remotely.
Value to the Customer
Our customer will be able to perform the inspection/punch list process remotely and in a compressed timeframe which will result in:
Greater volume of stores being constructed simultaneously (increased revenue).

No additional staff required to manage the projects (reduced cost).

Reduced need for onsite inspection expenses (reduced cost).

Reduced contractor rework and delays in having to get back onsite (reduced cost and increased revenue).
This project is currently running. We expect to expand this story into a case study by Q3-Q4, 2022.
Looking for Help?
Visit the Help Center or get in touch with the Customer Success Team.