Higher Ed Facilities and Construction: Monitor Progress and Record History in 3D
Give your construction and facilities teams Reconstruct to quickly generate measurable 2D and 3D as-built reality maps in hours for a fraction of the cost. Next, overlay drawings and BIM to efficiently monitor and record history of ground-up, renovation, and maintenance projects.
Texas A&M Creates Live As-Built for Construction Project Monitoring and Facilities Operations with Reconstruct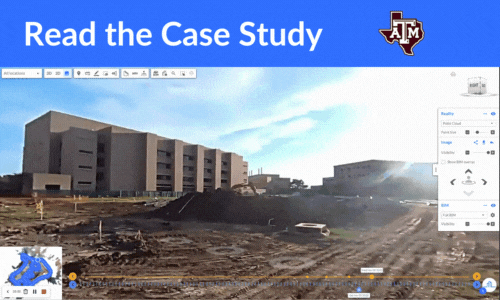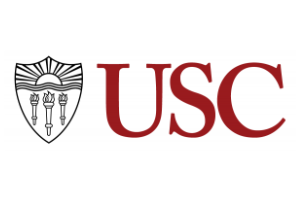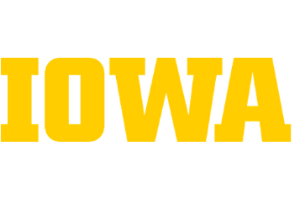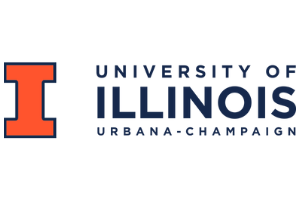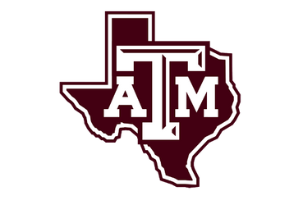 Problem Solving Tech That Enhances Your Construction and Facilities Management Workflows
Communicate Progress In 3d
Remove communication barriers between site and office. Knock out progress reporting with digital site walks.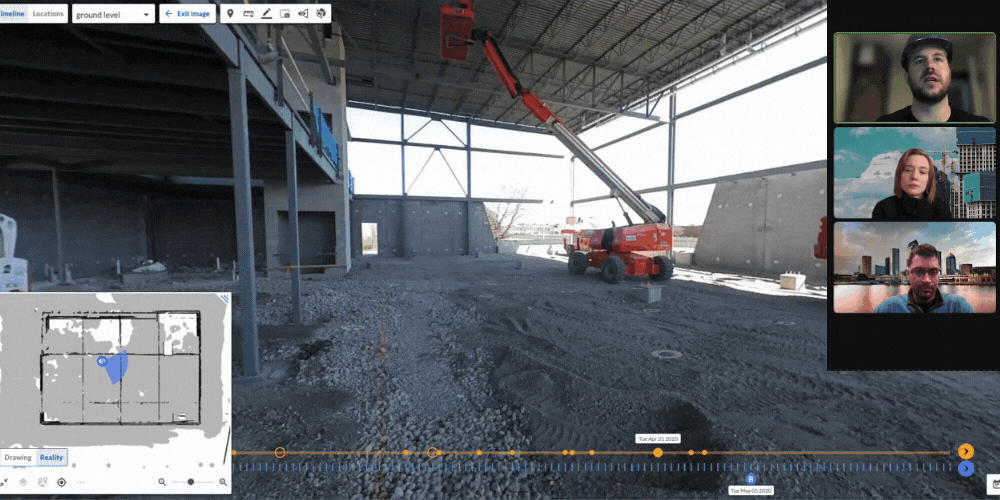 Complete Progress Documentation
Look back in time at a complete 3D record of as-built progress. One source of truth for claims and maintenance.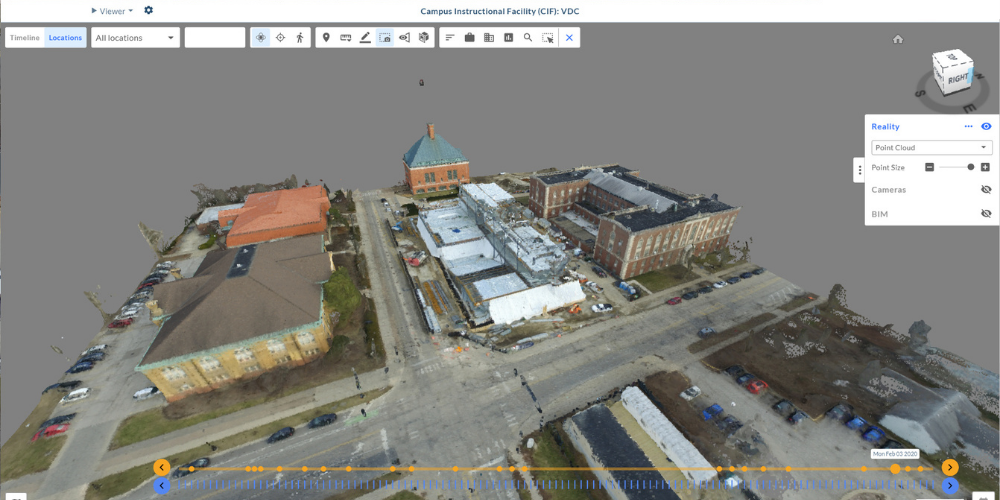 Next Level Quality Monitoring
Catch mistakes before they become significant rework. On-site and remote teams can review quality with drawing and BIM overlay.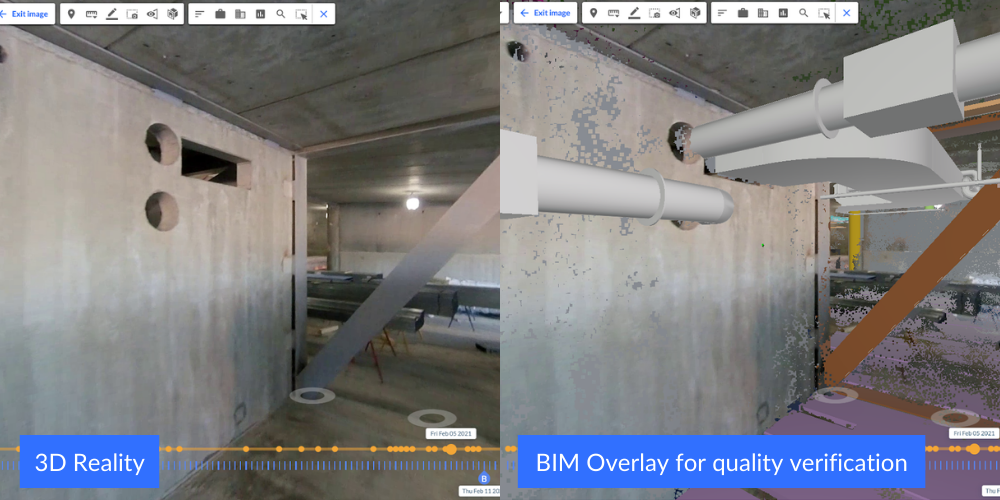 Create 2D and 3D As-Built Models
Capture your existing structures with drone and/or 360° camera to create measurable models in one day.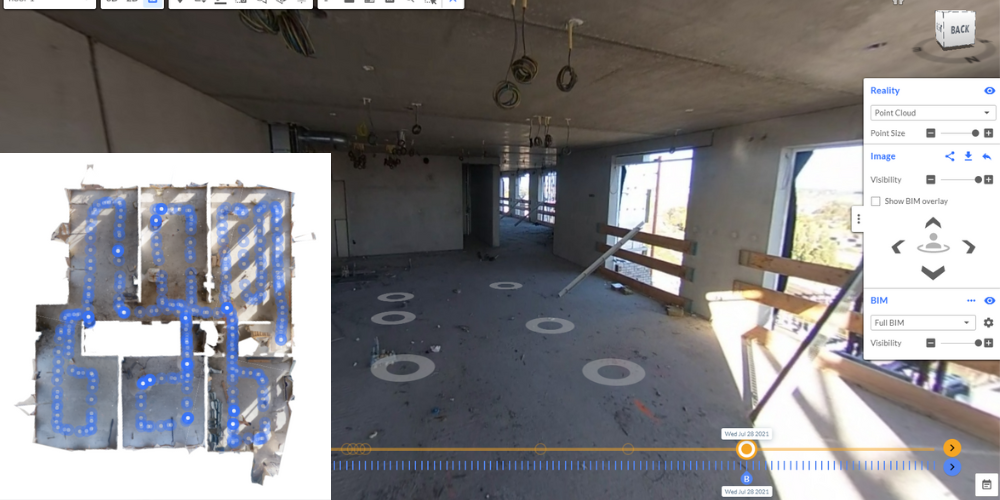 Review Payment Applications
Trust but verify. No need to be on site – visually verify reported work has been done and done right.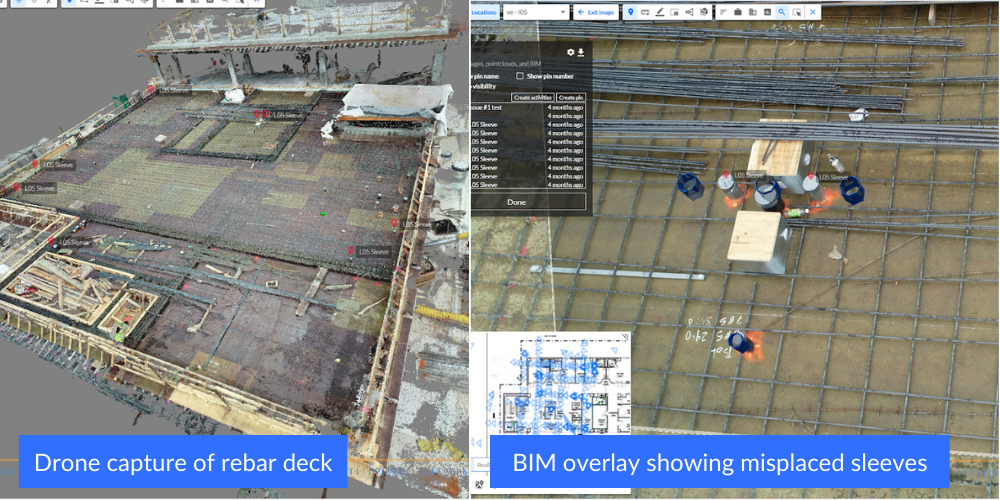 Hand Off Digital Twin to Facility Management
Look back in time, through walls, underground, and in ceilings when planning maintenance.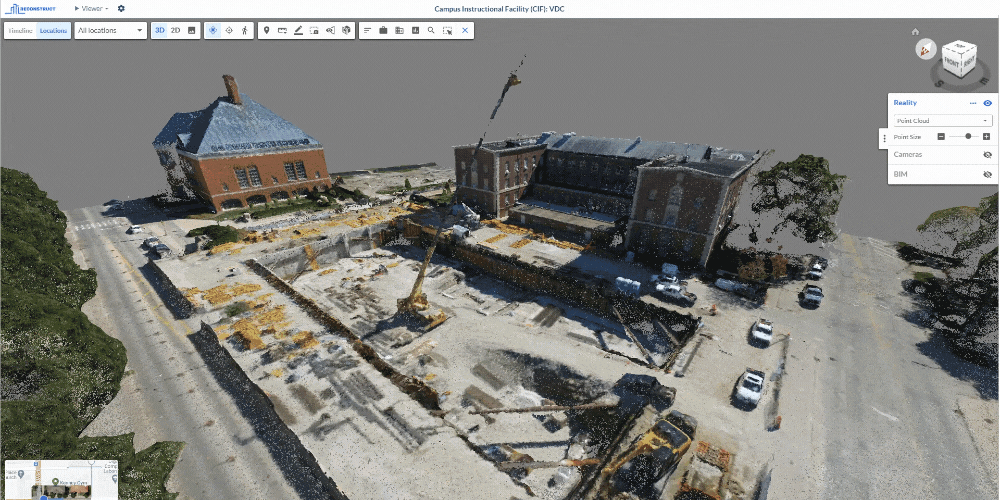 Overview of your visual command center:
Reality Mapping:
Capture your site daily, weekly or as needed. Reconstruct creates 2D and 3D reality maps (backed by point clouds) from all forms of reality capture; including phone camera, 360° video, laser scans, and drone camera. These maps are:
Walkable: explore the site as if you're there!
Measurable: measure reality to the centimeter.
Overlay-able: align design drawings and BIM with reality.
Mark-able: place pins for RFIs, issue management, and any other collaborative efforts.
Combine reality, drawings, BIM, and schedule to operate a Visual Command Center for your project.
Always be ready to answer the question, "What is there vs. What should be there?"