LIGHTING: TRY TO CAPTURE DURING THE DAY AND IN SPACES WITH WORK LIGHTING.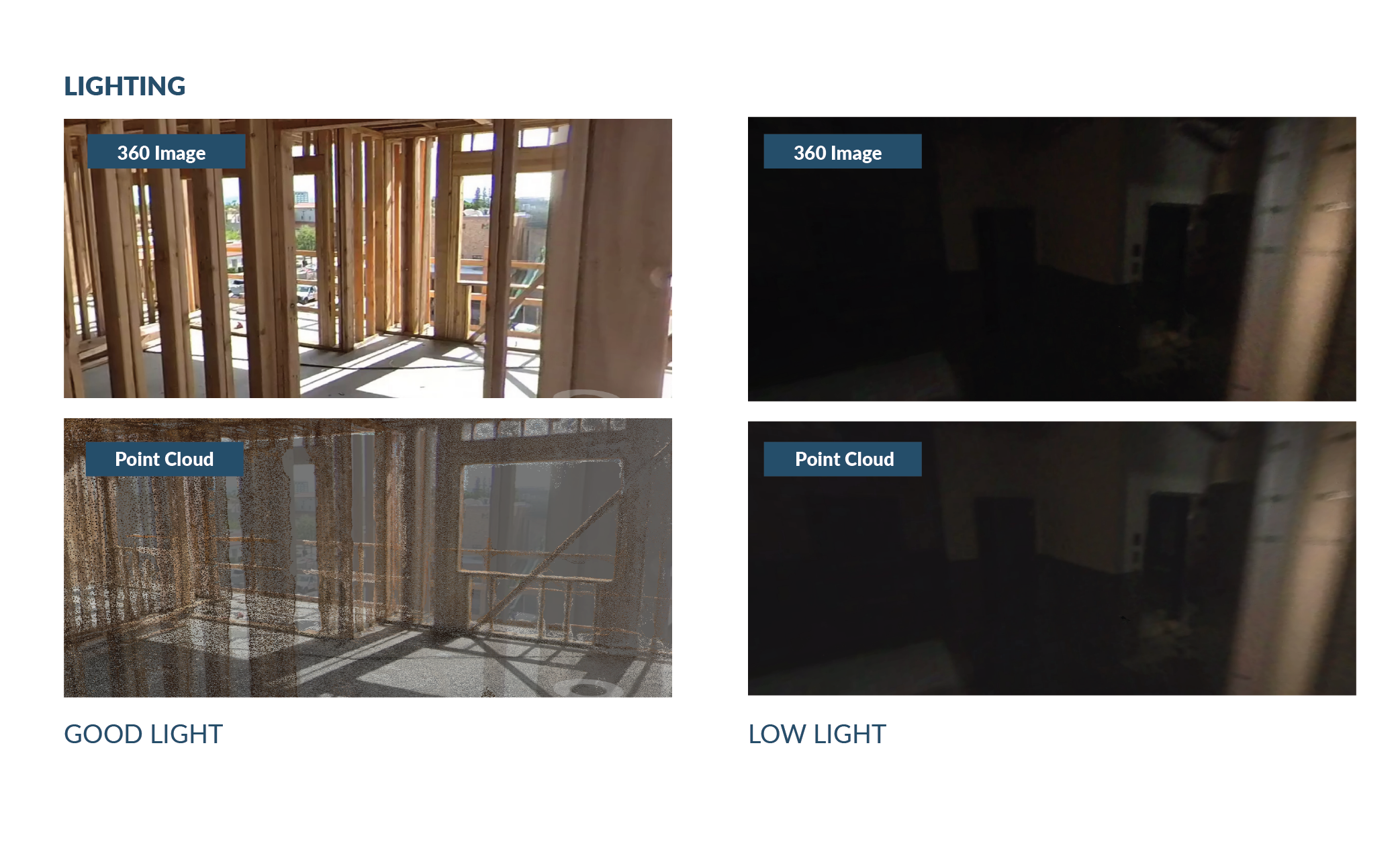 WALKING PACE: MAINTAIN A SLOW, STEADY PACE FOR A CRISP, ACCURATE CAPTURE.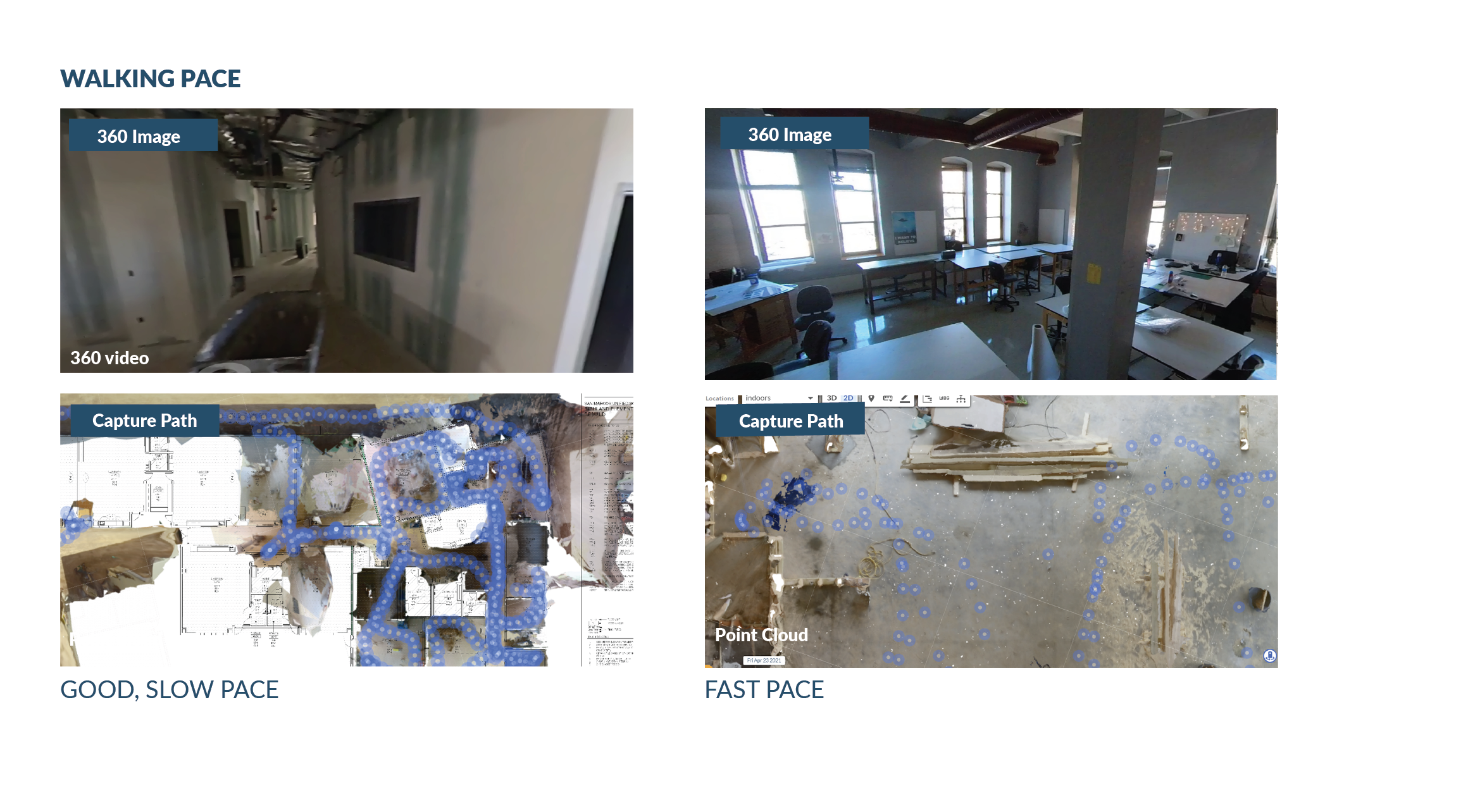 CAPTURING WALLS: WALK 3-6FT AWAY FROM WALLS.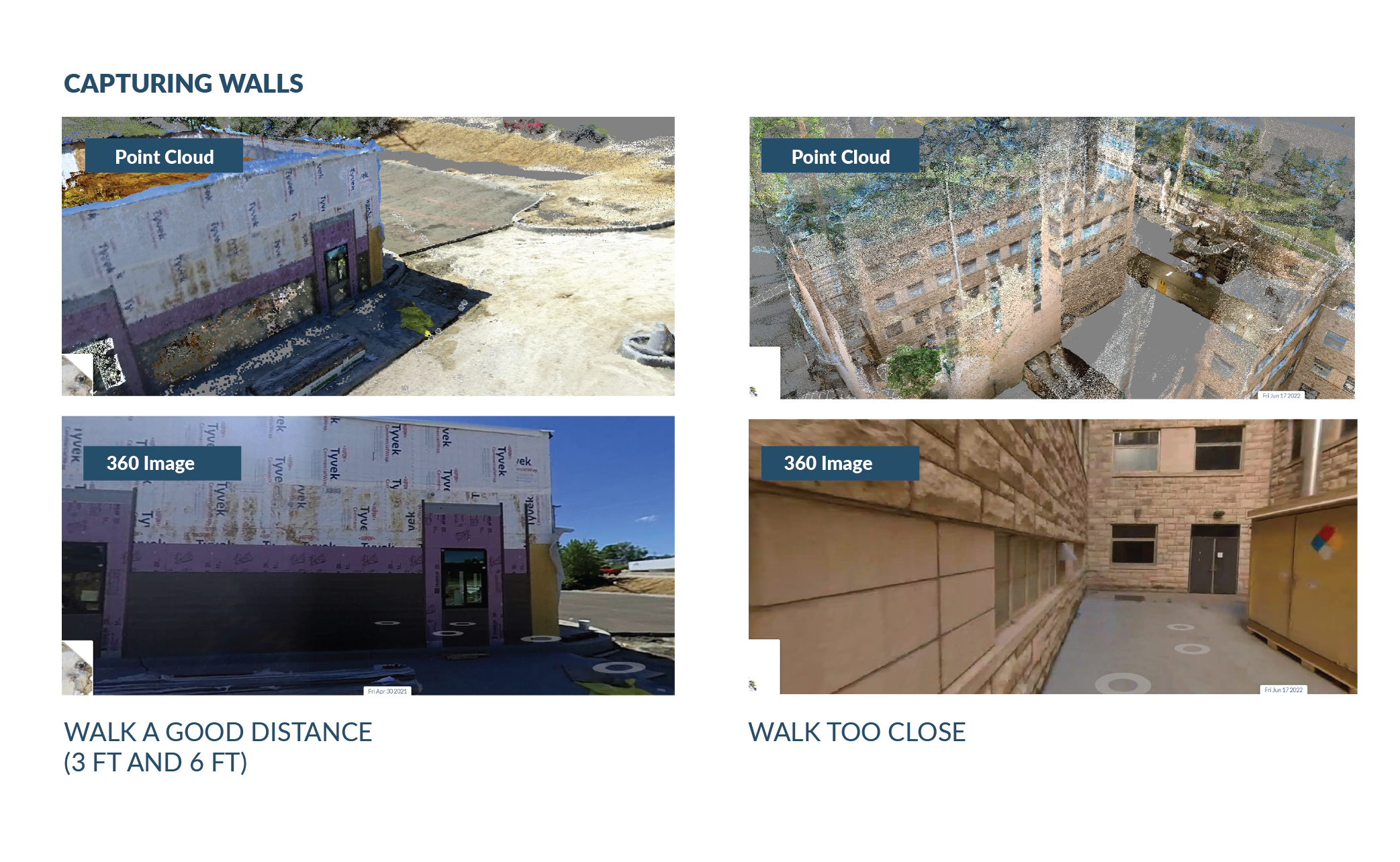 SPEND ADEQUATE TIME IN ALL SPACES FOR FULL MODEL. DON'T SKIP ROOMS.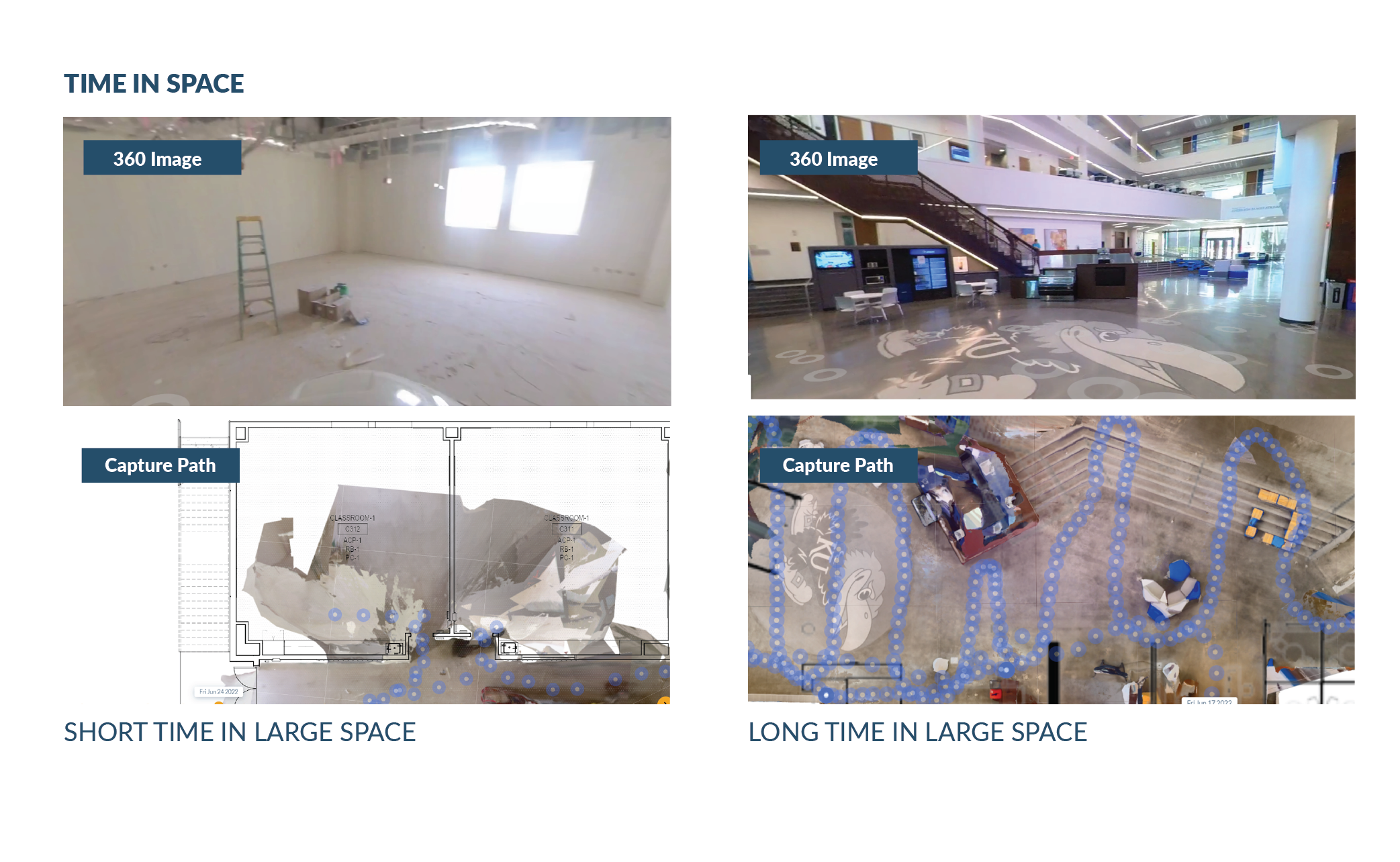 CORNERS AND DOORWAYS: WALK EXTRA SLOWLY SO THE CAMERA CAN ADJUST TO LIGHT VARIANCES.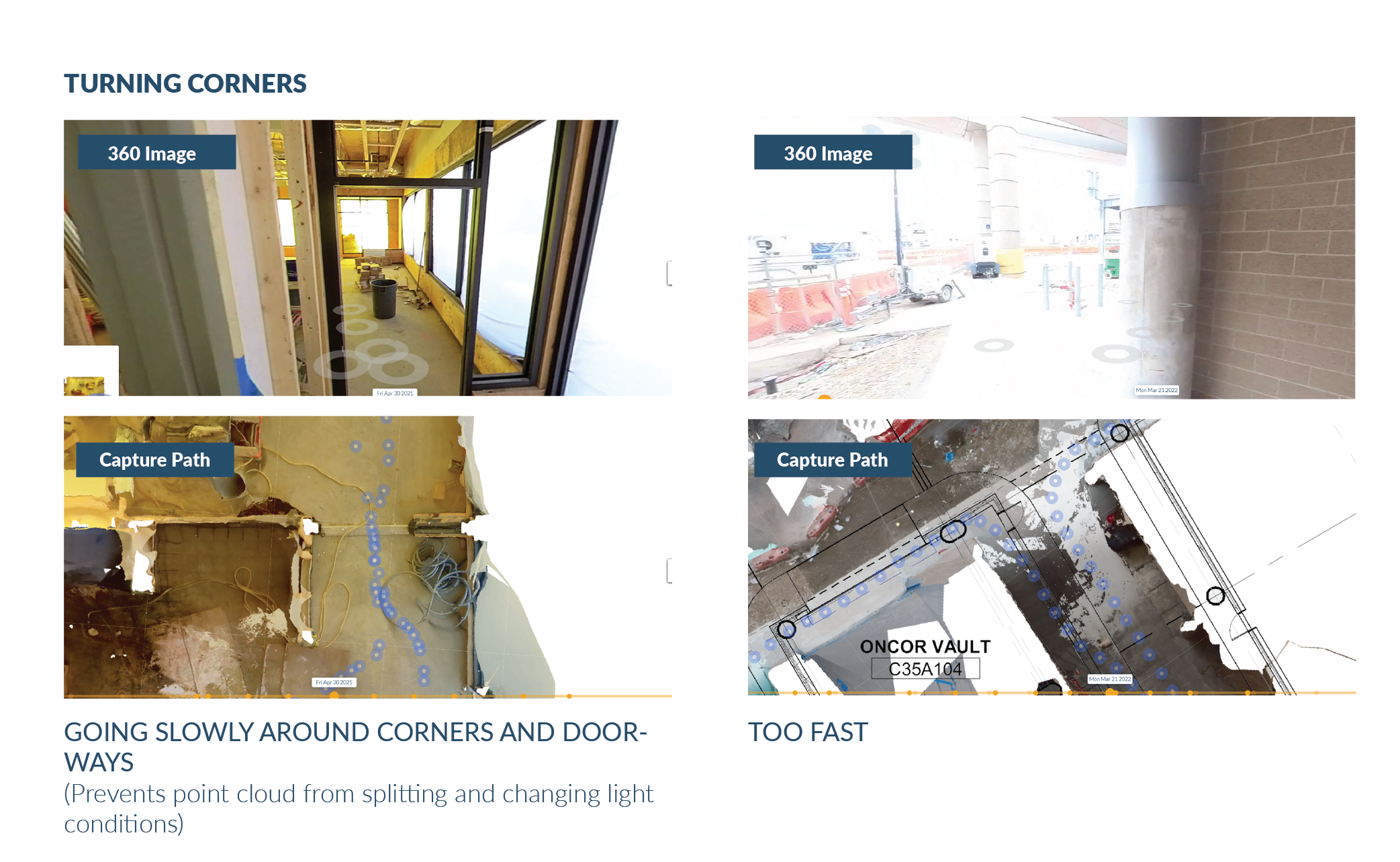 CIRCUMNAVIGATE OBJECTS: WALK COMPLETELY AROUND OBJECTS AAND OVERLAP YOUR CAPTURE PATH TO AVOID BLIND SPOTS IN YOUR MODEL.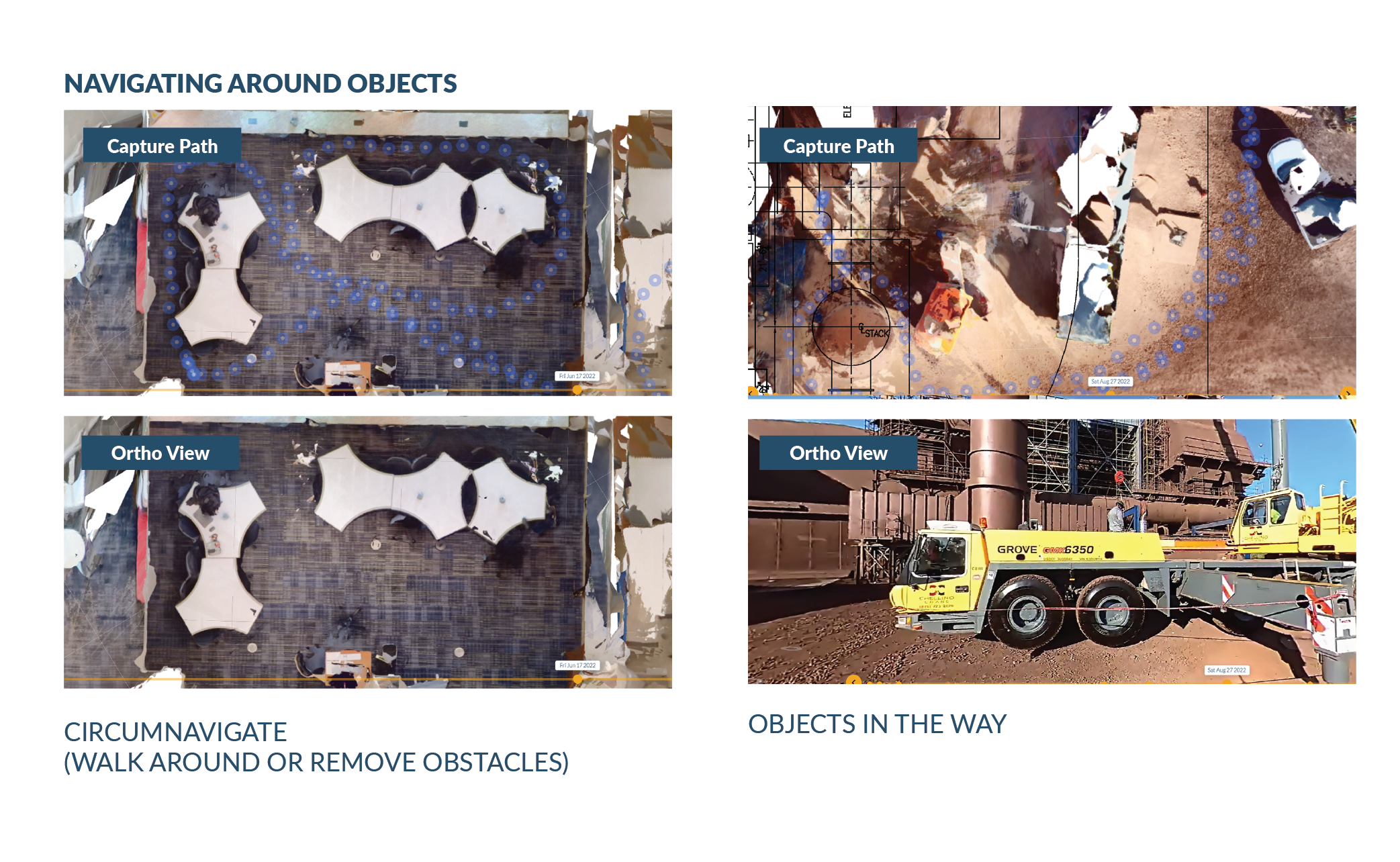 REDUNDANCY: PLAN LOTS OF OVERLAP IN YOUR CAPTURE PATH AND CIRCUMNAVIGATE ALL OBJECTS.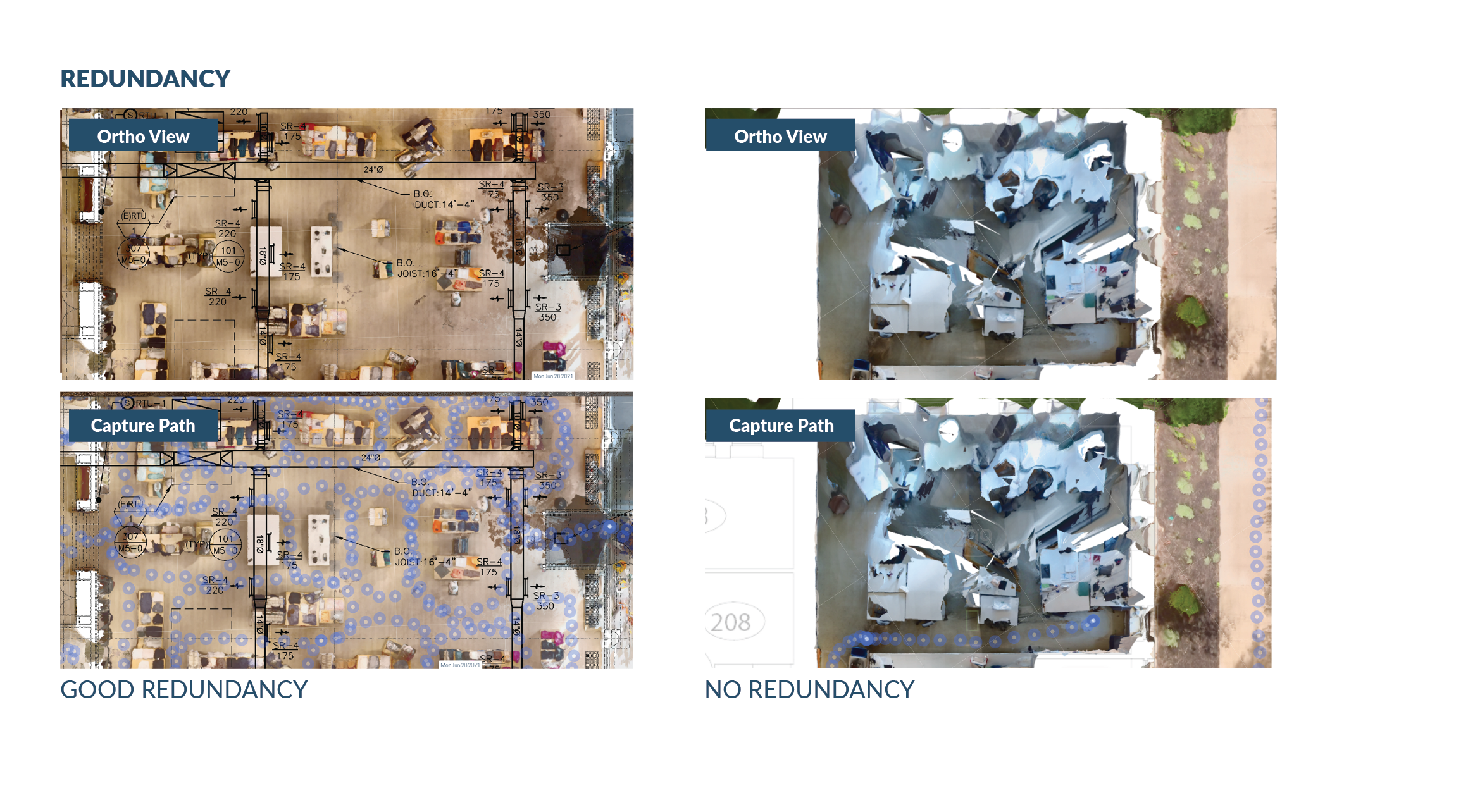 CEILING ORTHOGRAPHIC: IF YOU HAVE TALL CEILINGS AND YOU WISH TO PRODUCE A HIGH QUALITY CEILING 2D MAP, THEN PLAN AN ADDITIONAL PASS WITH YOUR CAMERA 3-6 FT FROM THE CEILING.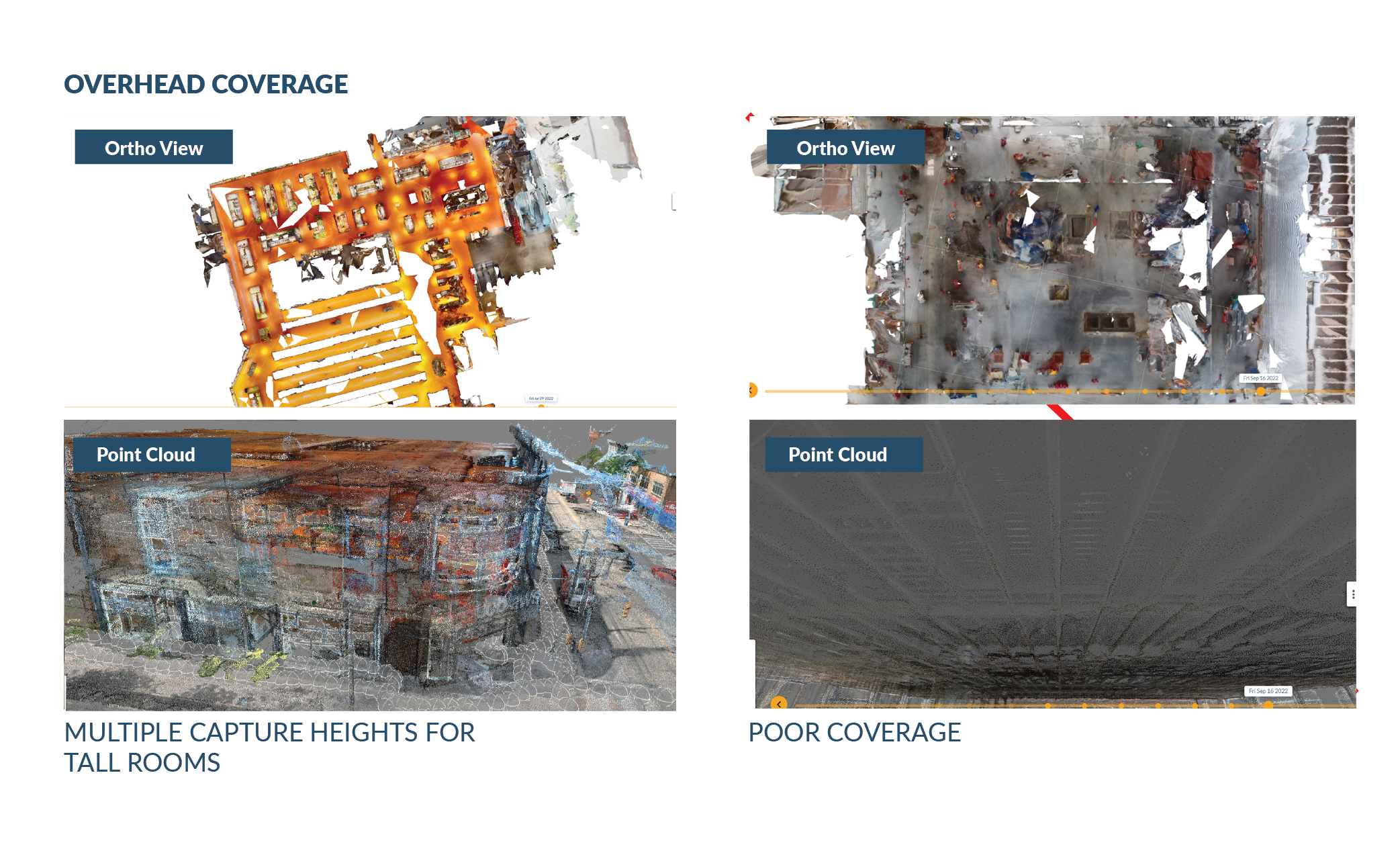 THAT'S IT – GO FORTH AND CAPTURE!
Looking for Help?
Visit the Help Center or get in touch with the Customer Success Team.