TAKING A HYPERLAPSE (VIDEO) CAPTURE WITH A 360 CAMERA
Creating a proper capture creates a better & crisp 3D model, which will make your project stakeholders happy when they view reports and meetings!
Before beginning, please read the CAPTURE BEST PRACTICES.
STEP 1: TURN ON THE CAMERA
The indicator light should come on (Check that the battery is 100% before going on the capture for the best capture and experience).
STEP 2: OPEN THE CAPTURE APP ON MOBILE DEVICE.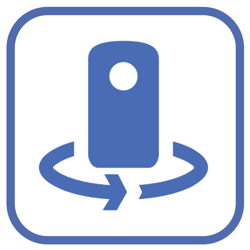 STEP 3: SELECT THE PROJECT YOU WANT TO CAPTURE.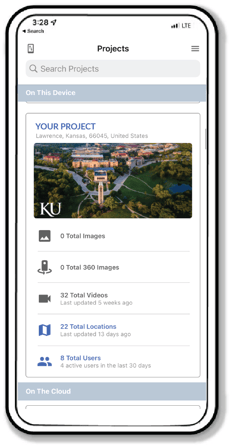 STEP 4: DRAWING SELECTION AND SELECTING HYPERLAPSE (AKA VIDEO)
Here are the steps:
Select the drawing for the location of your capture

Select HYPERLAPSE from the bottom menu

Then tap the camera icon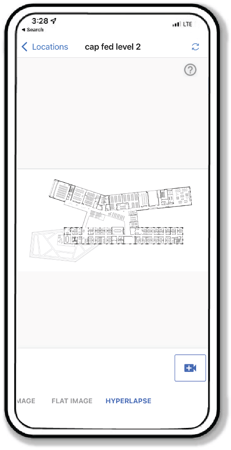 STEP 5: CONNECT YOUR MOBILE DEVICE TO THE WIFI NETWORK OF YOUR 360 CAMERA AND SELECT A START POINT FOR YOUR CAPTURE ON THE FLOOR DRAWING. THEN HIT START CAPTURE NOW TO START THE CAPTURE PROCESS.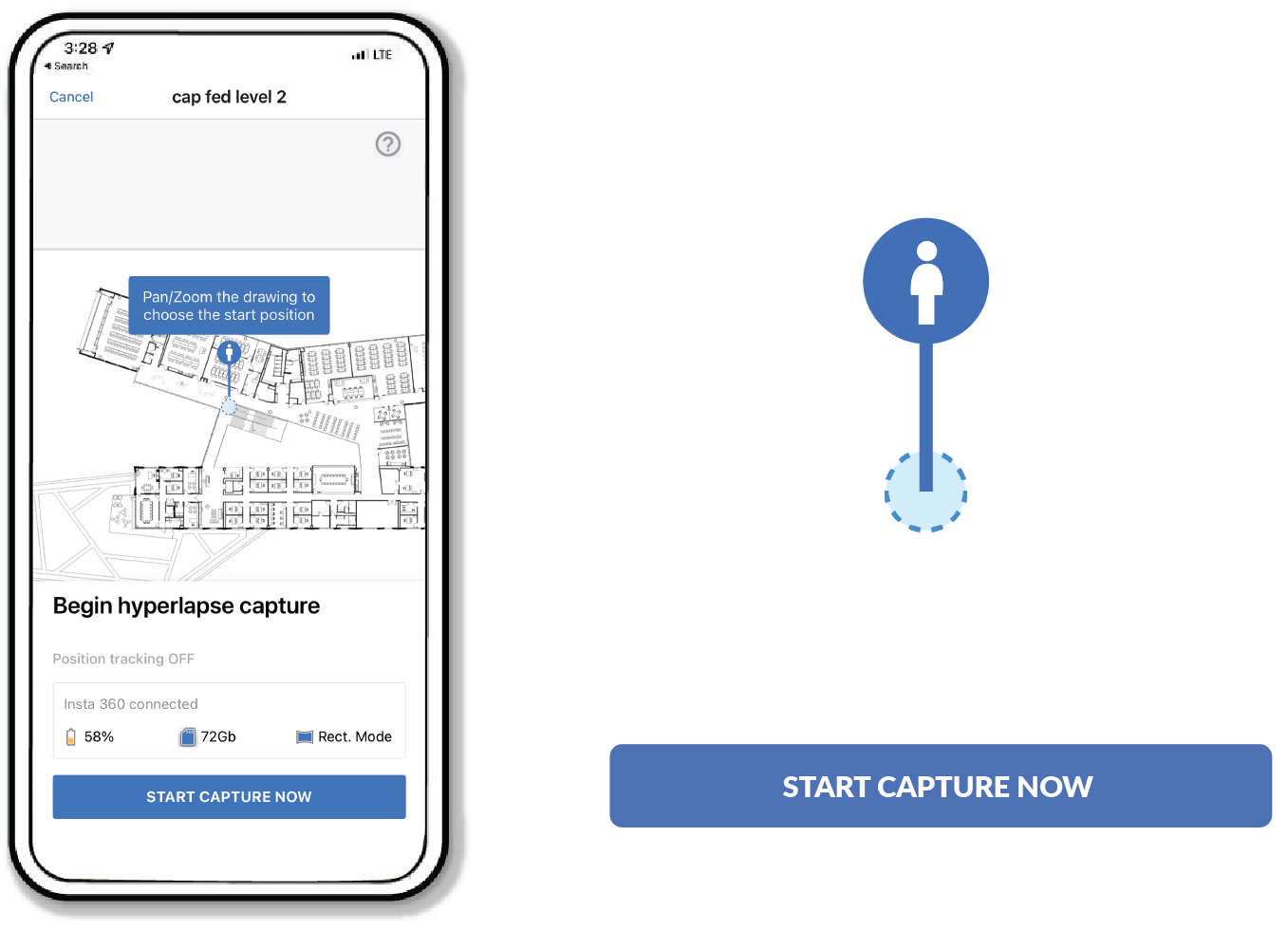 STEP 7: WHEN FINISHED, STOP YOUR HYPERLAPSE CAPTURE BY TAPPING "FINISH CAPTURE".
You will be prompted to select your end location. This is an important step to orient and align your capture.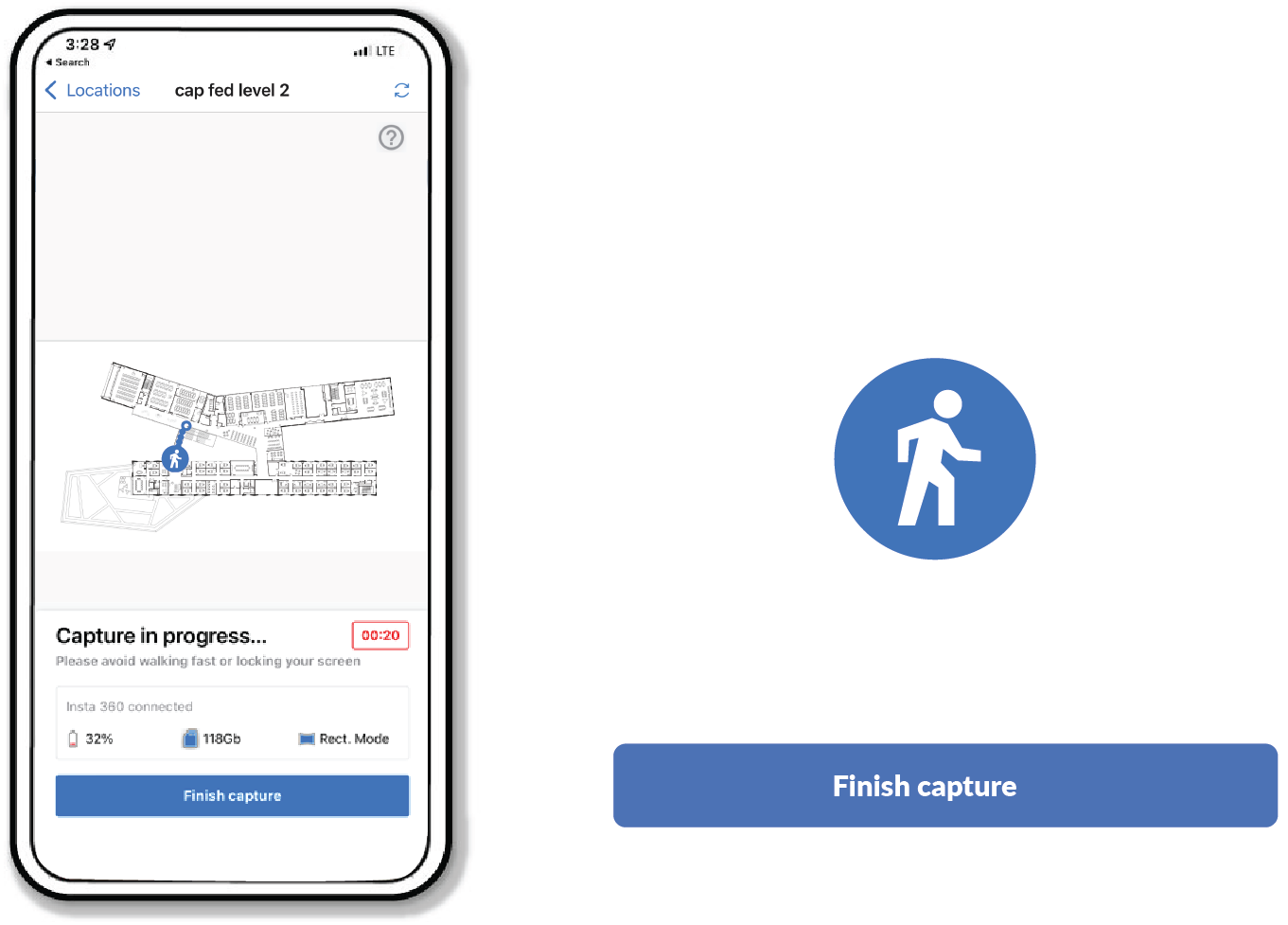 STEP 8: NEXT, TO UPLOAD YOUR CAPTURE TO YOUR PROJECT, TAP "FINISH AND UPLOAD TO DATA MANAGER".

YOUR CAPTURE IS COMPLETE. GREAT JOB!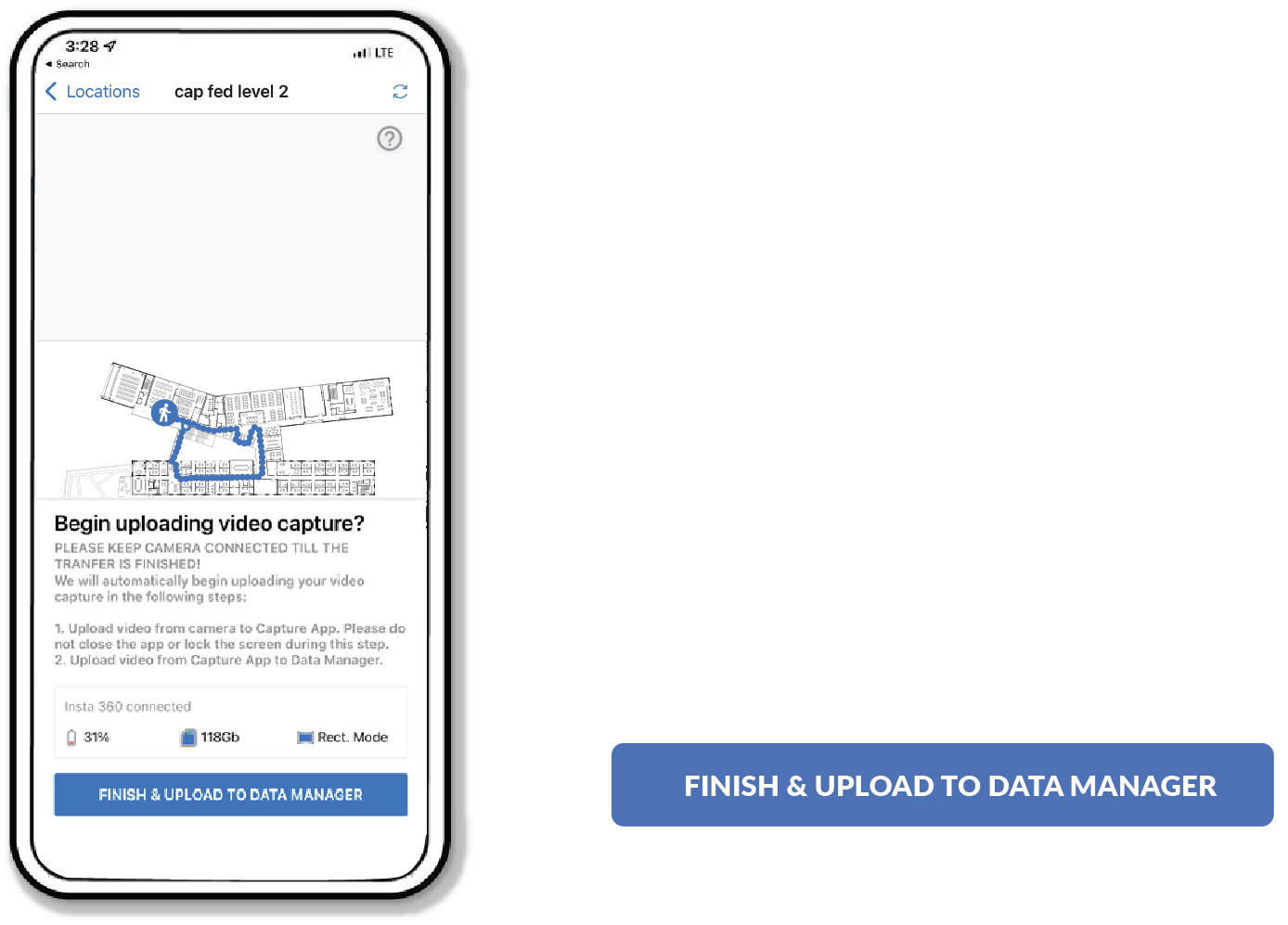 Looking for Help?
Visit the Help Center or get in touch with the Customer Success Team.