PLANNING YOUR CAPTURE PATH
Planning a capture path is essential to getting a complete 3D site model. Follow these planning steps to ensure clear images, accurate measurements, and easy model alignment.
STEP 1: DETERMINE CAPTURE ZONES AND TIME LENGTH BASED ON SIZE OF PROJECT
Capture each floor separately.

Approximately 1000 sq. ft. may be captured in 1 minute. Spaces with many small rooms or congested areas take longer and open spaces may be capture faster.

If the space is larger than 30,000 sqft, then consider splitting the capture into multiple captures.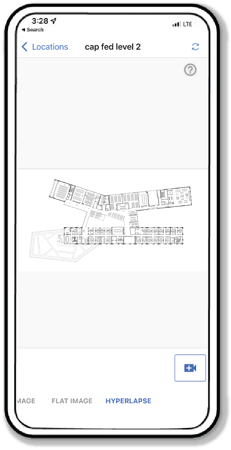 STEP 2: REVIEW THE FLOOR PLAN FOR THE BEST CAPTURE PATH.
This should include noting:
Determine start point on the drawing, follow a path that covers the entire location, and return past the start point to close the loop and end at a different point.

Adequate lighting in areas being captured

Spending more time in large spaces

Removing obstacles or walking around them

Include redundancy in your path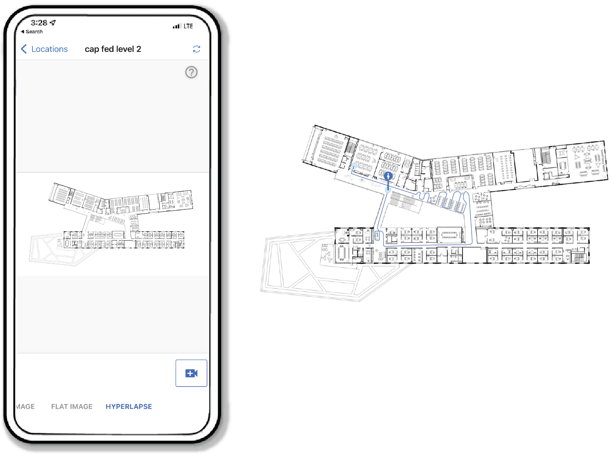 STEP 3: MAKE NOTE OF THE FOLLOWING AREAS YOU WILL NEED TO WALK SLOWLY: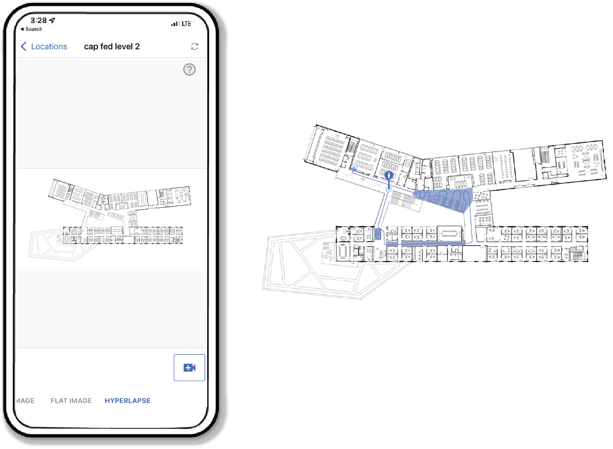 STEP 4: READY TO CAPTURE!
Once Steps 1,2,3 are clear you're ready to take take you first capture. Here is an example of a good capture path ( in green) and a bad capture path (in yellow).
Looking for Help?
Visit the Help Center or get in touch with the Customer Success Team.