Remote Quality Control and Digital Punch Lists
You're driving towards a key milestone or project completion, here is the process and key features to walk your digital site, mark issues, and produce digital punch lists.
Personas Involved:
Construction Project Manager

Design Manager

General Contractor
Eric Jansen
Instructor
Eric is a Customer Success Manager at Reconstruct. He is also a former construction project manager in NYC.

Steps and Results
Step 1 – Capture your site
General contractor captures the site.
Ensure to walk slowly and around any obstacles to give the highest quality capture for quality control.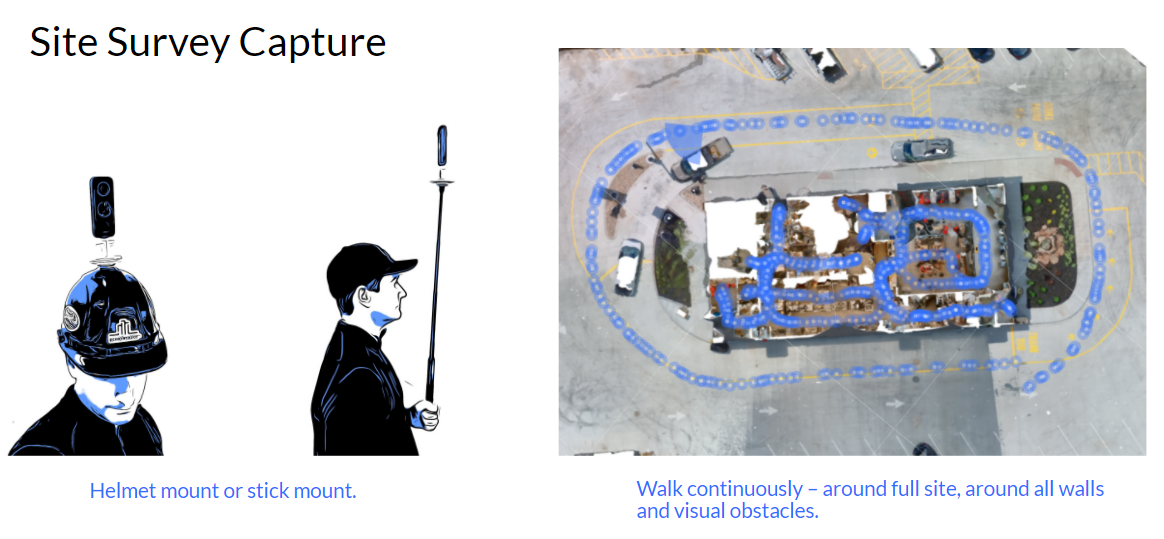 Step 2 – Walk your digital site and mark issues
The Construction PM and the Design Manager walk through your digital site. While you explore the site, you'll be able to take advantage of the following tools:
Measurements – you can measure anything on your digital site in both 2D and 3D viewers.

Distance

Height

Angle

Footprint

Volume

Surface Area

Locations

Divide your site into multiple locations for easier navigation and issue management.

Pins – for marking issues/punch list items.

Place a pin to a location on your site

Add a comment to your pin to describe the issue

Add a screenshot of the issue

Download list of pins for a punch list
Step 3 – Produce Punch List
Once the Construction PM and Design Manager have marked all the issues in your digital site, you can distribute your punch list in two ways:
Your punch list will be available in your digital site as pins – anyone with access can scroll through them, click through to locations, and view comments.

You can download your punch list and images to send digitally.
Looking for Help?
Visit the Help Center or get in touch with the Customer Success Team.