Reconstruct has solutions for your unique needs
How does Reconstruct work?
Reconstruct is the only solution that combines reality capture, design and schedule, ensuring full project visibility while boosting coordination and quality.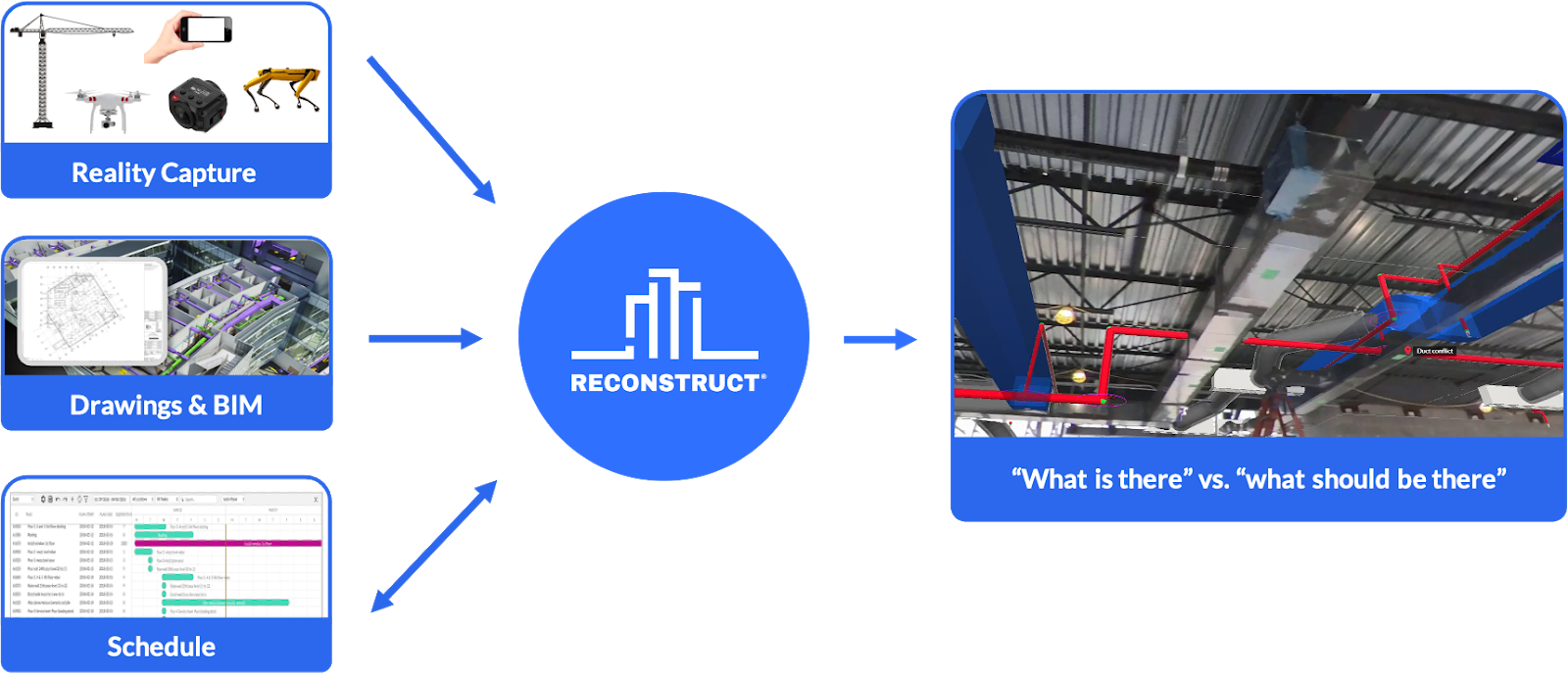 Overlay reality
vs. design
Side by side is not enough. Reconstruct's patented overlay technology visually shows you what is installed vs. what was planned.
Excels both indoors & outdoors
Reconstruct is the only reality capture solution that combines both indoors & outdoors, providing a seamless experience at lower cost.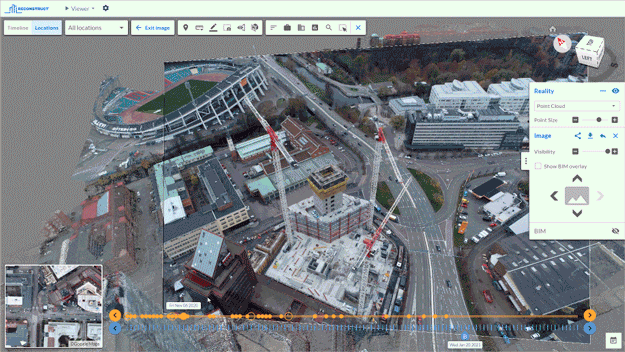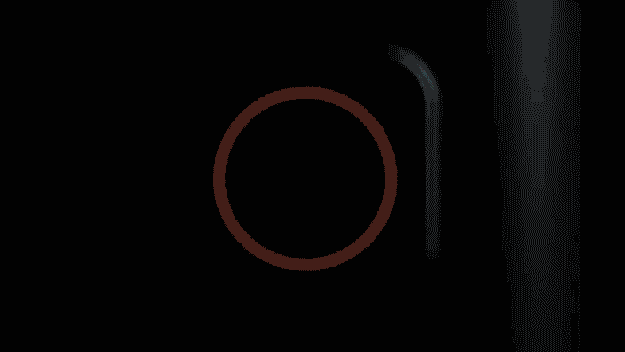 Combine & process reality capture from any device
Reconstruct's patented technology combines all media types and capture mechanisms including 360 cameras, drones, and smart phones.
50%+
reduction in travel time and cost
50%+
improvement in on-time completion
30%+
reduction in time spent in OAC and coordination meetings
Customer Success Stories
Trusted by Fortune 500 companies and ENR industry leaders
"Reconstruct helped us hit all areas of our scope of work for our $1 billion dollar Greater Fort Lauderdale Broward County Convention Center and Hotel Project. Reconstruct brings the site to the team, saves time, promotes safety and enables BIM owner compliance. It has been a Godsend."
Cindy Baldwin, President, VDCO Tech
"Our initial value gain in using Reconstruct was making it more efficient to track work put in place, with the ability to gain direct insight into the cause of delay. We then also saw value in claim dispute and resolution. The integrations with lookahead planning improve communication between trades and show more transparently progress for leaders."
"The integration with Reconstruct has complemented Oracle's platform by providing innovative and advanced progress reporting and risk management for construction projects. Since joining Oracle's global startup program, Reconstruct has delivered significant value to our joint customers and we look forward to a long-term partnership."
"Reconstruct has come up with a product that gives you a ring-side seat to the construction site even if you are miles away, letting you see progress and manage potential risk to the project."
"Leopardo uses Reconstruct as a compelling way to engage with our clients. In just the first few months of using it, we saw measurable improvements."
"Reconstruct helped keep us on schedule by identifying potential schedule task delays before they impact the overall schedule."
Are you ready to transform
your project?
Schedule a personal walkthrough with one of our product experts to see the impact our software can have on your business.