Collaboration, Communication, & Reporting Capabilities
Pin questions and concerns exactly where they appear on the 3D digital twin of your building or structure, then easily communicate next steps.
See a problem? Take action right away.
Whether you're conducting visual progress monitoring, visual quality assurance and quality control, a physical asset inspection, or a facility condition assessment, you're bound to see a couple of things that don't make sense. As soon as you identify an issue, use one of Reconstruct's two collaborative tools to start resolving it.

Formal Issue Management
Notice something off? Pin the problem where it appears on the digital twin, document the details of your concerns, then communicate and collaborate with other teams until the problem is resolved.

Quick Response Message
Identify a significant problem that needs instant attention? Rapidly mark up the visual concern from anywhere in the world, then use Reconstruct's screenshare tool to immediately text or email your message to the right person.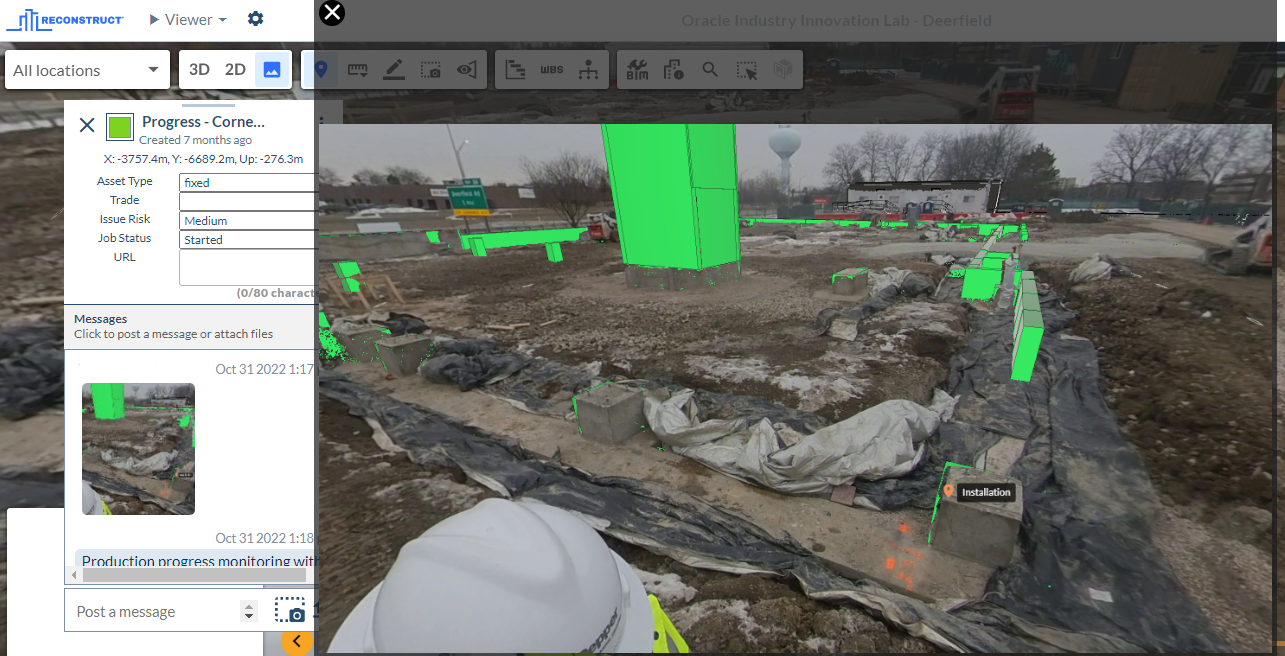 Formal Issue Management
Drop a pin precisely where the issue has been visualized.

Formally assign the issue to the right person or team.

Communicate with other stakeholders about the concern to gather information.

Accept the explanation, or decide how to remedy the problem.

Clarify next steps and a due date for remediation.

Once resolved, changed the issue status to "closed" while automatically retaining all documentation.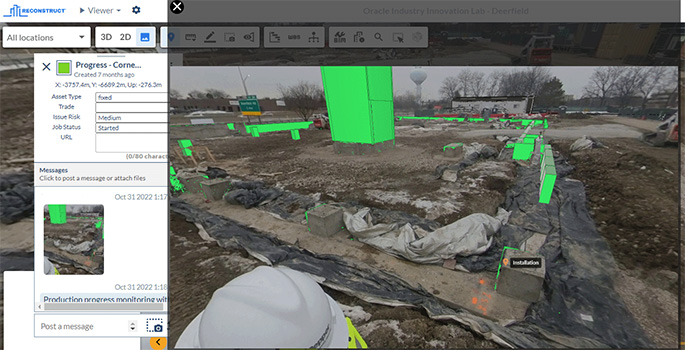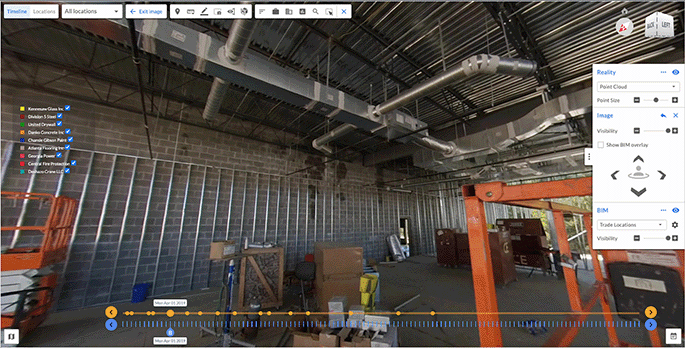 Identify the urgent issue.

Annotate the snapshot with text, drawings, shapes, arrows, and lines.

Take a screenshot of the concern from within the Reconstruct Visual Command Center.

From within Reconstruct, send the annotated message to the appropriate on-site person via text or email.
Meet the companies that trust Reconstruct.







"Our initial value gain in using Reconstruct was making it more efficient to track work put in place, with the ability to gain direct insight into the cause of delay. We then also saw value in claim dispute and resolution. The integrations with lookahead planning improve communication between trades and show more transparently progress for leaders."
"The integration with Reconstruct has complemented Oracle's platform by providing innovative and advanced progress reporting and risk management for construction projects. Since joining Oracle's global startup program, Reconstruct has delivered significant value to our joint customers and we look forward to a long-term partnership."
"Reconstruct has come up with a product that gives you a ring-side seat to the construction site even if you are miles away, letting you see progress and manage potential risk to the project."
"Leopardo uses Reconstruct as a compelling way to engage with our clients. In just the first few months of using it, we saw measurable improvements."
"Reconstruct helped keep us on schedule by identifying potential schedule task delays before they impact the overall schedule."