About Us
The leader in remote construction progress monitoring.
Our Product
Unlike point solutions that provide only one form of reality capture or outsourced project monitoring solutions that cannot be scaled beyond an individual project, Reconstruct's Visual Command Center™ transforms all sources of reality data into a walkable, mappable, timestamped digital twin of every project in your pipeline. Designed for construction industry stakeholders who want to confidently and consistently deliver on their project portfolio goals, Reconstruct is the only capital asset lifecycle management (CALM) platform offering complete, virtual site visibility over time.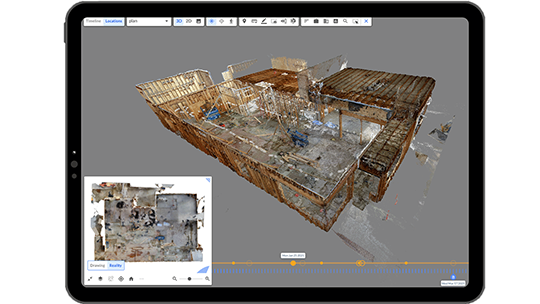 Our Mission
Reconstruct's technology allows property owners, builders, and inspectors to successfully manage construction progress throughout
a project's entire lifecycle. From demolition day to final inspections and beyond, Reconstruct's mission is to continuously improve the built
world by delivering actionable insights uncovered through reality data.
Our Story
Founded in 2015, Reconstruct is trusted by industry leaders in North America, Asia, the Middle East, and Australia. Our customers experience
a 50% improvement in on-time completion, a 30% reduction in time necessary to report field-level progress, and a 50% reduction in necessary site visits by project executives.
Our Partners
Reconstruct is setting the standard for as-built digital twins in construction and inspection. Our strategic partnerships with the right technology and
marketing solutions providers are helping us make it happen.
Our Office
HEADQUARTERS
750 Menlo Avenue
Menlo Park, CA 94025
Ready to see how reality mapping
changes everything?
Learn more about how our technology fuels visibility, communication, and precision for every stakeholder in the construction industry.