Progress Monitoring, Project Controls, & Reporting Capabilities
Reconstruct's reality mapping engines unlock the progress monitoring, project controls, and reporting capabilities stakeholders need to visualize, sequence, and inspect construction.
Take control of your construction projects,
timelines, and to-do lists.

upload schedule
Import your schedule via XML file format—or use our bi-directional integrations with Oracle Primavera Cloud and Aconex.

track progress
Update progress for each activity, including percent complete and root cause of delay, with transcribed voice notes and annotated pictures.

align all teams
Keep all stakeholders, both on-site and off, up to date on every project detail, every step of the way

unlock reporting
Generate on-demand progress reports that succinctly capture what's happening on the job.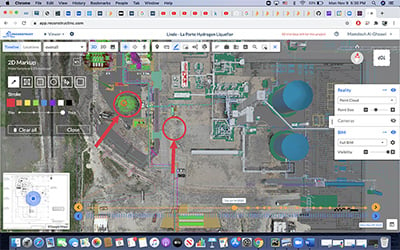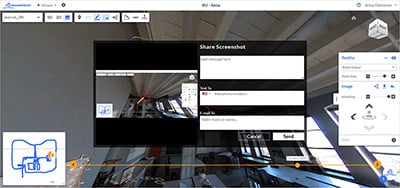 Pin your concerns right on the problem.
See a question or concern during your virtual walkthrough?
Identify the problem, assign a task, and communicate with other teams during resolution.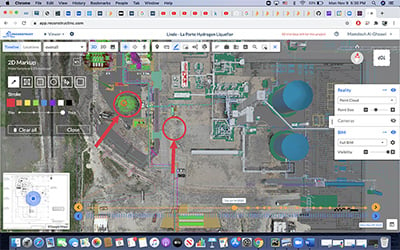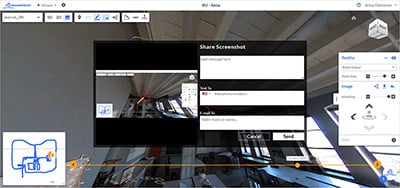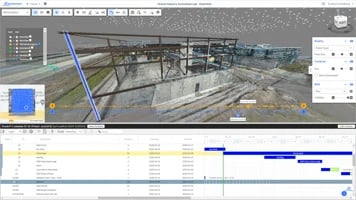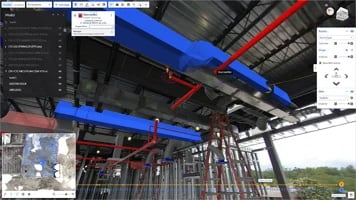 Bring your schedule to life.
Whether you're managing your construction schedule manually or with cutting-edge software and 4D BIM, Reconstruct can help you stay right on track.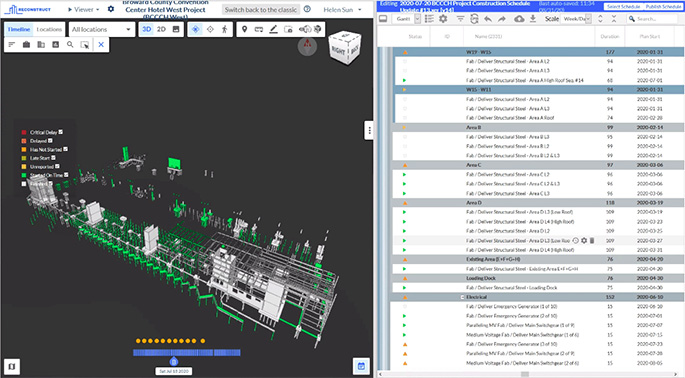 Monitor progress like never before.
Walk, inspect, and monitor progress on a measurable digital twin of your job site whenever you'd like, for as long you'd like—no travel or hard hat required.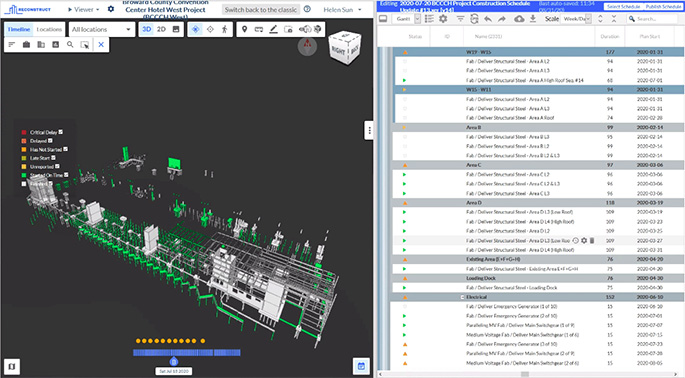 Meet the companies that trust Reconstruct.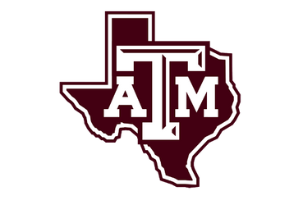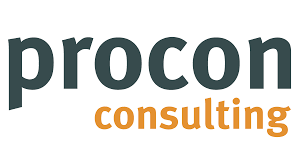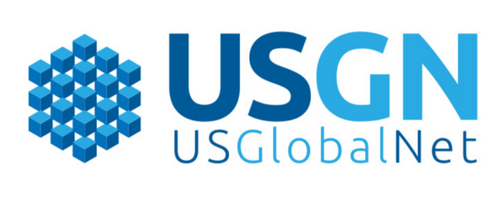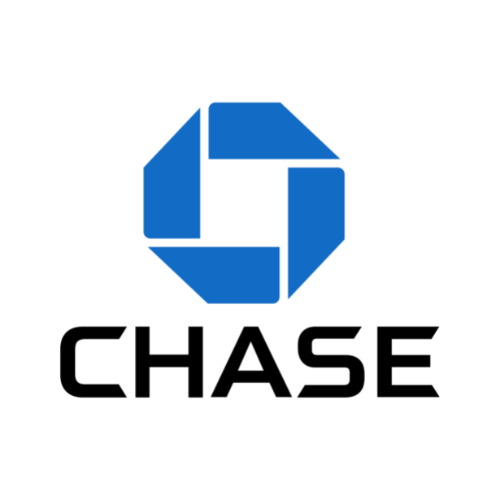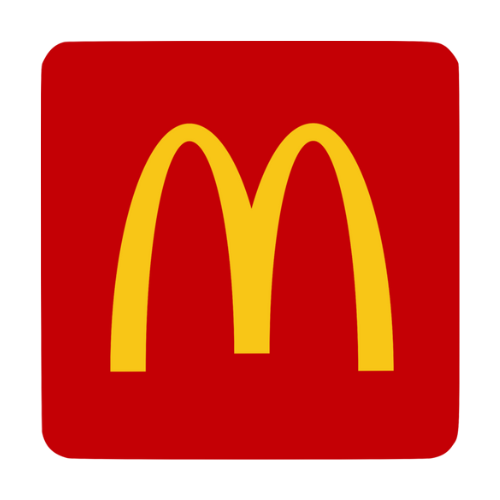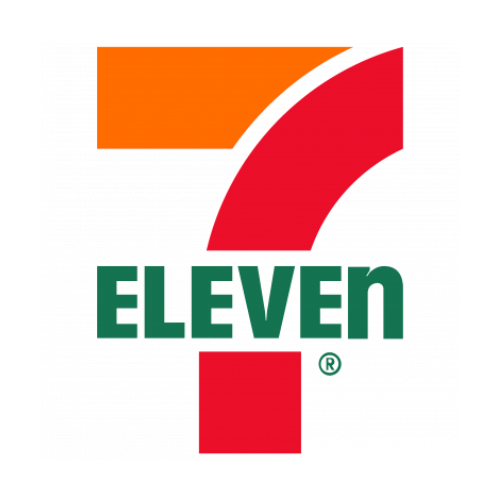 "Our initial value gain in using Reconstruct was making it more efficient to track work put in place, with the ability to gain direct insight into the cause of delay. We then also saw value in claim dispute and resolution. The integrations with lookahead planning improve communication between trades and show more transparently progress for leaders."
"The integration with Reconstruct has complemented Oracle's platform by providing innovative and advanced progress reporting and risk management for construction projects. Since joining Oracle's global startup program, Reconstruct has delivered significant value to our joint customers and we look forward to a long-term partnership."
"Reconstruct has come up with a product that gives you a ring-side seat to the construction site even if you are miles away, letting you see progress and manage potential risk to the project."
"Leopardo uses Reconstruct as a compelling way to engage with our clients. In just the first few months of using it, we saw measurable improvements."
"Reconstruct helped keep us on schedule by identifying potential schedule task delays before they impact the overall schedule."